Youth Exchange
"

Do It ProActiv"

Που; Vatra Dornei, Romania
Πότε; 25 Σεπτεμβρίου
- 7 Οκτωβρίου
2018
Συμμετέχοντες:
7
άτομα 18 έως 30 ετών
+ 1 team leader άνω των 18.
Η ανταλλαγή συγχρηματοδοτείται από το Πρόγραμμα Erasmus+ τ
ης Ευρωπαϊκής Ένωσης και
καλύπτει στους συμμετέχοντες διαμονή, διατροφή (3 γεύματα την ημέρα) και τα έξοδα ταξιδιού μέχρι το ποσό των 275 ευρώ.
Περισσότερες
πληροφορίες σχετικά με το πρόγραμμα:
"

Do It ProActiv"
project is an international youth exchange funded by the Erasmus+ European Union Programme. It will
take place between 1st of June and 31st of December 2018 and the activities will be implemented between
25th of September and 7th of October 2018, including 2 days of travel and 11 activity days. The project will
bring together a total of 56 participants: 7 group leaders and 49 young people, from 7 European countries:
United Kingdom, Romania, Greece, Portugal, Italy, Slovakia, Bulgaria.
The objectives:
1.
Facilitate the exchange
of experience, ideas and
points of view among
participants in order for
them to develop
leadership skills and
educate participants on
the importance of active
citizenship via non-formal
methods.
2.
Develop the proactive
thinking of participants and
inspire them to initiate a
local social project
addressing a current
community issue thus
bringing their contribution
to society.
3.
Promote the materials created during project (videos,
magazines) and inspire young people to engage in
volunteer activities by recruiting 10 new volunteers for
each partner association.
The aim of the Do It ProActiv project:
To anchor the proactive spirit in young Europeans and promoting active citizenship by engaging in
volunteering activities that would help the sustainable development of the community where the
participants come from.
The activities will use non-formal
education methods:
Teambuilding, improvisation, interactive presentation, research, brainstorming, team work, flash
mob making, video making, blog creation, brochure development, TEDx, debate. We strongly believe that
non-formal methods are the best levers to easily learn and assimilate the information required in a
multicultural project.
The arrival and departure: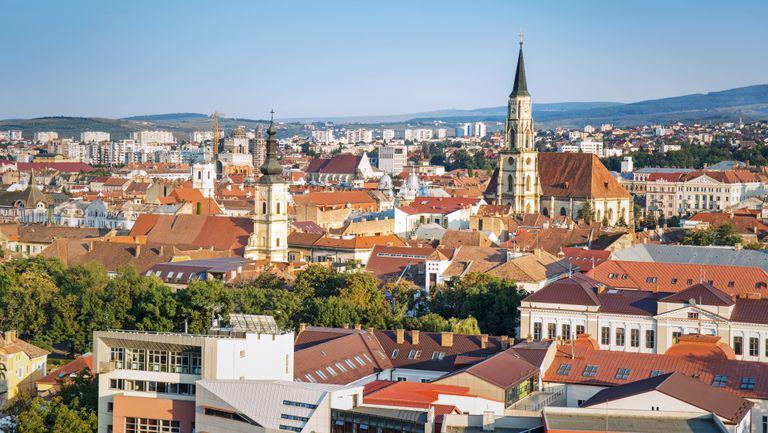 The arrival day to Cluj-Napoca must be on the
25th of September 2018
at
maximum 21:00 in the evening!
We will leave
altogether
for Vatra Dornei in the evening.
You
can also arrive 1 or 2 days earlier to visit Cluj-Napoca, on your own
expense.
The departure back to Cluj-Napoca will be on
6th of October
in the
evening, so make sure you have flights that leave around 18:00 the
earliest on 7th of October.
You can also
stay in Cluj-Napoca 1-2 days later and visit, on your own expense.
Accommodation&Food:
In
a typical mountain
guesthouse
that is close to
nature, but also benefits fully
from the comfort of modern
life.
There is signal for mobile and
wi-fi internet connection
throughout the establishment.
Fresh & Eco Products:
We will stay in the middle of the Romanian mountains in a place that serves traditional Romanian food.
We will have many typical Romanian meals with meat because all the products served are from ecological
farms and households in the area. It will be permitted to consume alcoholic drinks in your free
time and bring typical alcoholic drinks from your countries for the national evenings, with moderation.
APPLICATIONS CLOSED!
Stay tuned for our upcoming projects!
Join the dream! Join Erasmus+!